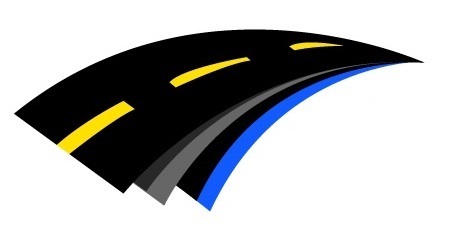 Central Washington Asphalt, Inc. is hiring for Asphalt Distributor/Tack Truck Drivers. This position consists of operating an asphalt distributor by applying specialized emulsions to roadways. The operator is responsible for setting the pace for the paving operation.
This position typically is not an entry-level job, as it requires demonstrable previous experience as a Distributor/Tack Truck Driver.
Key Duties
Responsible for safe operation of distributor truck equipped with tank for application of asphalt emulsions on road surfaces.
Monitor flow gauges, tachometer and temperature gauge to ensure uniform distribution of materials.
Set spray bar on manual, automatic, or semi-automatic distributors for applying liquid asphalt and emulsion. Set and adjust as necessary for proper distribution of product.
Responsible for loading truck and emulsion tank; connects hoses from storage tank to truck and follows correct procedures to ensure proper loading of asphalt liquid.
Regulate burner to heat liquid and maintain as necessary for correct operation.
Ability to understand and execute paving procedures while following instructions to meet the standards of the project.
Maintain constant alertness to the multiple concurrent activities of the construction site, including the activities of other employees and contractors, the operation of stationary equipment, and the movement of mobile equipment.
Responsible for daily maintenance of equipment to remain in proper and safe working order.
Must clean excess asphalt out of tanks and from spray bars.
Perform daily safety checks of fluid levels on oil, water, fuel and inspections of leaks and damage to machine before operation. Complete daily pre/post trip inspections with appropriate documentation in compliance with DOT regulations and company guidelines.
Responsible for notifying supervisor if equipment needs to be repaired.
Keep accurate log of deliveries and completes required paperwork for billing.
Assist paving crew with other tasks as needed when not operating the distributor truck.
Position Requirements
Valid Class A CDL with tanker and hazmat endorsements and acceptable driving record.
Must be able to lift, push, pull or carry objects, use abdominal and lower back muscles to provide support over time without fatigue and to effectively jump, spring or throw an object.
Possess a solid understanding of all aspects of the paving industry including prep work, grades, drainage, paving patterns, job specifications, oil consistencies, compaction and other details related to asphalt paving.
Requires good manual dexterity and multi-limb coordination.
Must be able to climb on and off heavy mobile equipment safely.
Excellent stamina is required.
Wear and maintain personal protective equipment (PPE) as required.
Work Environment
Regularly works near moving mechanical parts and in outside conditions that include inclement weather, heat and humidity.
Periodically exposes employee to high levels of noise, grease, and dust that is typically associated with a construction project.
Often work long and odd hours, day or night, in extreme heat or cold.
This position requires extensive travel throughout Eastern Washington, Northeast Oregon and North Idaho.
Pay Rate
Rate of pay is dependent on experience. Prevailing wage rates are applicable on most projects.
Job Type: Full-time
Comments are closed.